Why Sponsor?
Sponsorship of the Global Generics & Biosimilars Awards provides exclusive opportunities, targeted branding, thought leadership and lead generation. Benefit from months of multi channel exposure to the industry, through an extensive marketing campaign, pre, during and post Awards. Boost your reputation and be recognised as a forward-thinking organisation, by sponsoring these well-established and highly esteemed industry Awards.
You will benefit from premium networking opportunities, build contacts with key business targets and maximise your ROI.
KEY SPONSORSHIP BENEFITS
Experience unparalleled brand exposure
Gain a competitive advantage
Demonstrate your support of the industry
Become a leader in your field of expertise
WHAT IS AVAILABLE TO SPONSOR
There are numerous sponsorship opportunities at the Global Generics & Biosimilars Awards including:
Headline Sponsorship -

SOLD

Category Sponsorship*
Drinks reception Sponsorship
Social media Sponsorship
Roundtable sponsorship (exclusive and non-exclusive)
*Category Sponsorship will be on a first-come, first-served basis.
WHO WILL BE AT THE GLOBAL GENERICS & BIOSIMILARS AWARDS?
The Global Generics & Biosimilars Awards bring together over 250 executives and senior decision makers to celebrate excellence in off-patent pharmaceuticals.
Types of companies and job roles of previous attendees include:
Manufacturers
API Suppliers
CROs
Distributors
Serialisation Firms
Law Firms
Market Researchers
PR Agencies
Industry Associations
CEO
CSR Specialists
Director
Vice President
Head of Business Development











HOW WILL I BE PROMOTED AS A SPONSOR?
As a sponsor, benefit from these promotions and more, ensuring your company receives maximum exposure to the industry:
Company profile and logo on the awards website
Company logo included on marketing collateral
Social media announcements of your involvement
Exclusive branded signage at the Awards ceremony
Adverts in the digital Awards Programme
Your company mentioned in Global Generics & Biosimilars Awards email campaigns
HOW MUCH DOES IT COST TO SPONSOR?
We'll work to find the most suitable sponsorship package for you. If you have a query regarding sponsorship, please contact Christopher Keeling at Tel: +44 (0) 7917 647 859 or Email: [email protected] for information.
Date: Wednesday, 25 October 2023
Location: Hotel Porta Fira, Barcelona
Time: From 6pm
AM I ELIGIBLE TO SPONSOR?
There are a variety of sponsorship opportunities to suit you. If you have a query regarding sponsorship, please contact Christopher Keeling at Tel: +44 (0) 7917 647 859 or Email: [email protected] for information.
PREVIOUS SPONSORS OF THE GLOBAL GENERICS & BIOSIMILARS AWARDS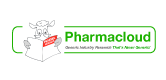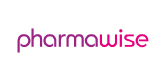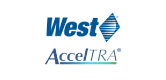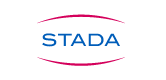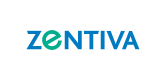 Adalvo is a global pharmaceutical company, and one of the leading B2B pharmaceutical companies in Europe, with commercial partnerships in more than 70 countries and for over 90 commercial partners globally. The company's declared purpose is to make a difference for patients all over the world, driven by our smart collaboration network and commitment to delivering highest quality differentiated products and services to our partners. At Adalvo, we know that our partners like to be bigger, better and smarter in the dynamic pharmaceutical sector. That's why our approach is unique, customized to our partners, and is designed to challenge the status quo: together, this helps our partners achieve their business goals. We take pride in our ability to help its partners reach their goals – be those increasing revenues or pushing into new markets.

Adalvo is also committed to its purpose and mission to accelerate the growth and development of employees and local communities. Adalvo tirelessly strives for excellence in all of its endeavours, driven by a deep-rooted passion to making a difference for partners and improve the lives of patients around the world.


IQVIA Consumer Health is a leading global provider of actionable insights, purpose-built technologies and exceptional market expertise to the consumer healthcare industry. IQVIA Consumer Health harnesses data from more than 80 countries to co-create and execute tailored initiatives for every stage of the concept-to-consumer journey. Utilizing IQVIA Connected Intelligence, we deliver specialized and actionable insights combining analytics, technology and domain expertise to help consumer healthcare organizations adapt and innovate fast to an ever-changing market, flawlessly navigate regulatory environments and engage effectively with customers and consumers.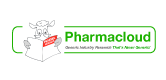 Since its foundation in 2009, Pharmacloud has steadily built up its reputation as a provider of specialist advice and consultancy to both the pharma industry and financial investors. We offer a number of services, with a particular focus on commercial due diligence on off-patent products. However, we also work with big pharma companies on generic defence strategies, as well as with emerging pharma companies seeking to assess the potential market for their value-added generic products or biosimilars.

The research side of our business is currently being built up, starting from the base of our well-regarded industry blog. Look out for the first in our series of in-depth reports beginning in 2015.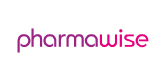 Pharmawise is a leading boutique consulting firm focused on generic and biosimilar market expertise. Since 2006, we have conducted 150+ projects for leading financial institutions, generic and pharmaceutical companies, spanning:


due-diligence, acquisition screening and post-deal support


portfolio optimization and pipeline design or selection


mature brand strategy and life cycle management


product or portfolio in-licensing and out-licensing


quality, pharmacovigilance and regulatory audits


operational and supply chain optimization


product and process development


organizational design and culture


intellectual property and patents


strategy development


We match deep know-how and know-who to your generic or biosimilar needs: our project teams include highly knowledgeable experts with ~20 years executive experience and networks at successful global or local generic companies and leading management consulting firms in the above-mentioned areas.
If your responsibilities match our expertise, we would love to hear from you. Contact us at
www.pharma-wise.com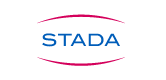 STADA is a leading manufacturer of high-quality pharmaceuticals. With a long-standing heritage rooted in pharmacies, we are perceived as a reliable and trustworthy partner for more than 125 years. With our products we help people protect and regain a dignified and able life. With our proven Generics, we ensure that everyday health remains affordable. To our employees, we offer an attractive working environment in which they can develop personally.