Clinical Logins
Citeline Clinical provides comprehensive real-time R&D intelligence to the life sciences industry, featuring an unmatched data collection of global clinical trials, vetted investigators, trial sites, and drug development pipelines. Our content is curated by the industry's largest team of expert analysts, making Citeline Clinical an unparalleled source of R&D intelligence on the market.
Commercial Logins
Citeline Commercial — powered by an interconnected network of journalists and analysts — provides comprehensive pharmaceutical industry news and strategic insights into the global life sciences and biotechnology markets.
Patient Engagement & Recruitment Logins
Developed with patient input, our solutions fuel clinical trial education, engagement and enrollment with solutions and services that sit at the crossroads of sponsors, vetted recruitment partners, patients, healthcare providers and sites. Built on a globally compliant data-analytics platform, Our comprehensive digital experiences and multi-channel recruitment programs prevent drop-off and reduce the burden of enrollment for all.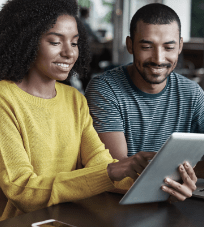 TrialSummaries
This user-friendly portal aggregates clinical trial results summaries across sponsors
Product Login
Regulatory & Compliance Logins
Citeline Regulatory & Compliance gives sponsors the information, tools and services they need to maintain clinical trial disclosure compliance, mitigate risk, increase transparency, and safeguard their brand reputation.
News & Insights Logins
Citeline's award-winning publications provide in-depth coverage of the pharmaceutical industry, thanks to our in-house journalists who tackle the tough issues with precision, persistence and passion.

We provide comprehensive industry news, on areas ranging from pharmaceutical regulation and policy to generics and the medtech industry.