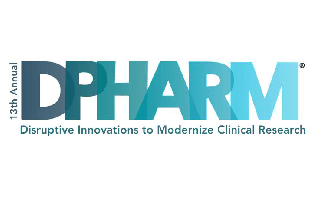 By Sheila Omondi
Last month, I crossed the pond to gather with over 750 attendees at the 13th annual DPHARM conference in Boston. The program covered the full spectrum of clinical research, challenged how the industry can be radically more efficient in managing clinical operations, reduce patient, sites, and physician burden to participate in research, and thrive through a digital transformation.
DPHARM 2023 provided a wide choice of tracks including AI/machine learning, accelerating, and scaling efficiencies, innovative approaches to reduce sites/patient burden, end-to-end digital transformation, operationalizing DCTs, and more. DPHARM underscores the promise and challenge of innovation in advancing drug development.
Citeline's Presence
Citeline was one of 20-plus industry presenters, who shared specific innovations they've been working on over the past 12 months to better deliver medicines. While DPHARM is all about disruptive innovation, our session, "Disrupting the Patient Recruitment Status Quo (Without Disrupting Existing Processes and Procedures)," focused on how to be innovative without being overly disruptive. Neal Curtis, Citeline Director of Implementation, was joined by Tina Bhatia, Clinical Trial Manager at Insmed.
In the session, they discussed how Citeline Connect partnered with Insmed to flip the traditional patient recruitment paradigm, all while limiting silos across existing stakeholders. It is a unique collaboration, one that streamlined the path to trial participation for a patient population navigating both a serious condition and stringent eligibility requirements.
So what makes our solution disruptive?
It raises trial awareness by instantly activating recruitment organizations and physicians from trusted networks
It unlocks a toolbox of patient-centered technology synced to a central platform
It prevents drop-off and delays with real-time analytics across all engagement and recruitment activity
But enough about us. Let's move on to a recap of other hot topics at DPHARM.
Key conference takeaways
Decentralized clinical trials (DCTs) and impact to ROI
An assessment of the financial value of DCTs shows substantial value from employing DCT methods in Phase II and III trials. The increase in value is $20 million per drug that enters Phase II, with a seven-fold ROI.1 In short, DCTs can provide substantial extra value to sponsors developing new drugs, with high returns on investment in these technologies. Future research in this area should focus on expanding the data to larger datasets and on additional aspects of clinical trial operations not currently measured.
This topic of DCTs has come up repeatedly in conversations my Citeline colleagues and I have with industry clients. In speaking with clients, I've also noticed that roles are being expanded and titles being changed to encompass DCTs or digital technology.
At Citeline, we've looked at DCT metrics over time (Figures 1, 2, 3 in this white paper). However, a good deal of the granular specifics needed to identify and classify digital technologies/DCTs are not readily available (and might not be available at all without access to the full protocol documentation). I can recall a conversation with one specific client about having its teams start to disclose their DCTs in a systematic and consistent manner, in an effort to make the data more accessible.
Lack of diversity in clinical trials
As most of us in the industry are aware, lack of diversity is increasingly becoming a challenge point by the FDA in new drug applications (NDAs). And, with the FDA's new diversity guidance, set to be published by year's end, sponsors will need to submit diversity plans for all Phase III clinical trials.
Many sponsors are already taking a localized trial access approach that focuses on the full ecosystem of stakeholders. They are promoting clinical trial delivery flexibility using a grassroots approach: leveraging existing clinical capabilities in the community, providing clinical trial access to patients and patient access to sponsors, giving patients options and access to novel medicines, expanding sponsor reach to broader populations, and forming relationships with community leaders.
I know first-hand from working with sponsors that quantifying diversity using our real-world US patient race data is invaluable in ensuring and promoting clinical trial diversity to meet evolving regulatory requirements and public health needs. These proprietary data can be coupled with open-access RWD data, such as those from the US census and WHO, and epidemiological data on incidence and prevalence, to extend the analyses to broader patient populations and additional countries. Diversity indices can then be tied to downstream metrics for referrals, screening, and randomization, which can help in visualizing and quantifying their impact on them.
Clinical trial complexity
Clinical trials are becoming more and more complex, resulting in trial delays and additional costs. The industry has seen an increase of about 20% in the number of endpoints being studied from 2009 to 2020. The number of amendments also has grown over time, with a 60% increase from 2015 to 2022. We've also noted a significant uptick in delays at the rate of about 15%; trials missing original planned completion dates are costing sponsors millions in operational costs and commercial value.
At the same time, the number of investigators participating in clinical research Is decreasing, while the number of trials remains at an all-time high. Since 2018, there has been an 18% decrease in the number of investigators. Currently, 37% of investigators are assigned only one active trial, with oncology investigators having the highest average number of trials.2
To address these complexities, successful sponsors should rely on quality data to drive their business decisions. This helps them meet objectives and timelines, all while avoiding cost and unnecessary protocol amendments. In addition, the use of competitive intelligence enables them to benchmark trial design elements such as endpoints, patient population and eligibility criteria and better estimate trial timelines and recruitment rates for a given protocol.
About Citeline's Sitetrove Diversity Module
Citeline's Sitetrove Diversity Module includes real-world US patient race data, as well as investigator gender data. These datapoints sit alongside Sitetrove's robust site data, enabling sponsors to identify those investigators with access to appropriate patient populations and can deliver against diversity plan and protocol endpoints.
1Assessing the Financial Value of Decentralized Clinical Trials - PMC (nih.gov)
2Statistics courtesy of the Tufts Center for the Study of Drug Development (CSDD) using Citeline data
About the author
Sheila Omondi
Sheila Omondi is Citeline's clinical planning and strategy practice area lead. She has held various roles within clinical operations, development, commercialization, and strategic consulting. Sheila leverages her knowledge of the life science industry, data and systems, business processes and stakeholder types, to aid analyses and recommendation for clinical strategic solutions/service offerings. Sheila is a registered nurse, holds a bachelor's degree in biochemistry, and is fluent in German.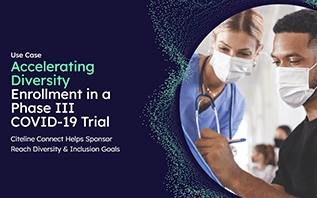 Use Case
Patient Engagement & Recruitment
Accelerating Diversity Enrollment in a Phase III COVID-19 Clinical Trial
A biotech need to rapidly meet diversity/inclusion goals for a high-profile Phase III COVID-19 trial. Citeline Connect helped the sponsor recover from a 72% decline in diversity-focused randomizations, delivering 20-25% of daily randomizations in 32 days.