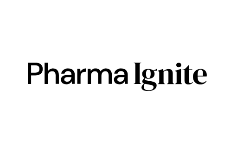 NEW YORK (Oct. 10, 2023) – Citeline announces the relaunch of Pharma Ignite, its marketing insights division previously known as Pharma Intelligence Marketing Services, supporting pharmaceutical and life sciences suppliers across the entire product life cycle. The Pharma Ignite team of content and marketing experts continues to deliver cutting-edge thought leadership, lead-generation and awareness campaigns, enabling companies to connect with their target audience and solidify their position in the marketplace.
With extensive experience in crafting tailored marketing strategies and events, the Pharma Ignite team collaborates closely with clients to design and execute strategies that drive commercial success. This includes extending audience outreach through Citeline's suite of world-renowned publications, including Scrip, Pink Sheet and In Vivo.
Pharma Ignite brings together Citeline's industry-leading analysts, editors, and partners as well as those of the wider Norstella group to deliver insights, content and transformative marketing solutions. The rebrand to Pharma Ignite reflects Norstella's commitment to support innovation and expansion across all areas of the business and drug development pipeline.
"Pharma Ignite is the next step in our evolution to connect pharma suppliers with their biopharma customers," said Chris Crucitti, Chief Revenue Officer of Citeline. "For our client partners, standing out as a provider in this space is harder than ever, so we have combined our market-leading insights, our best-in-class content creation and our event expertise to help suppliers identify and access senior biopharma decision makers. This allows our partners to engage, differentiate and showcase their solutions, helping them retain and attract the right customers. It's all part of our mission to solve complex problems and guide the industry to accelerate the path from pipeline to patient."
From qualified marketing leads to enhanced brand awareness, custom content and in-depth marketing intelligence, at the core of Pharma Ignite's approach is a commitment to deliver results. Leveraging Citeline's global subscribers, products and services, the team connects suppliers to the pharmaceutical, biotech and medtech industry. Covering the breadth of the drug development life cycle, Pharma Ignite enables CROs, CDMOs, tech firms and other pharma industry suppliers to identify and engage with current and new customers.
For more information about Pharma Ignite, visit citeline.com/ignite.
About Pharma Ignite
Pharma Ignite is the dynamic marketing insights division of Citeline, offering tailored marketing solutions to businesses within the pharmaceutical and life sciences industry. Leveraging Citeline's world-class suite of products and services, Pharma Ignite specializes in lead generation, thought leadership, and brand awareness utilizing a range of solutions including custom content, events, digital advertising, research, and marketing campaigns. For more information, visit Citeline.com/ignite.
About Citeline
Citeline, a Norstella company, powers a full suite of complementary business intelligence offerings to meet the evolving needs of life science professionals to accelerate the connection of treatments to patients and patients to treatments. These patient-focused solutions and services deliver and analyze data used to drive clinical, commercial, and regulatory-related decisions and create real-world opportunities for growth.
Citeline's global teams of analysts, journalists and consultants keep their fingers on the pulse of the pharmaceutical, biomedical, and medtech industries, covering it all with expert insights: key diseases, clinical trials, drug R&D and approvals, market forecasts, and more. For more information on one of the world's most trusted health science partners, visit Citeline and follow on LinkedIn and Twitter.